Under the cold Red Centre skies, David Pearsall is woken by mice gnawing at his frost-covered tent set up behind Telegraph Station.
Key points:
The number of people sleeping rough in Alice Springs is increasing with homelessness service providers receiving up to triple the number of requests for assistance
NT Shelter says a more "proactive" approach is needed to address the issue
Alice Springs Town Council is responsible for by-laws that ban illegal camping
It is not a lifestyle the 63-year-old ever expected to lead, but this has been his reality for the past 15 years.
He is one of a growing number of people sleeping rough in Alice Springs this winter, as night-time temperatures plummet to sub-zero conditions.
"It's hard," Mr Pearsall said.
"It's infested with mice out there, so the mice are constantly making holes and trying to get in. And then you've got the birds and the dingoes talking to me.
Mr Pearsall regularly attends the Salvation Army's Waterhole community centre in town, where he has access to toilets, showers and washing machines, as well as food and drink.
The New Zealander once lived a "material" life with his then-partner, but ultimately, he said, "everything collapsed".
He requires ongoing medical treatment for a health condition, but has struggled for decades trying to get a disability pension.
"It's been going on for 40 years of my body basically not functioning," he said.
"I'm not interested in labouring, it screws my body up because I'm sick."
Calls for an 'outreach team'
In the Northern Territory, the homelessness rate is 12 times the national average and there is an estimated shortfall of 9,000 social and affordable dwellings at any given time.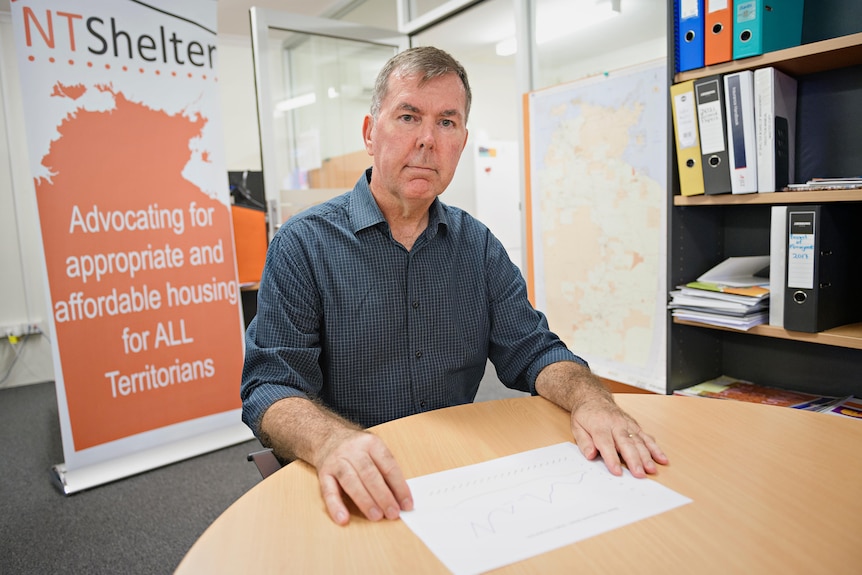 The Territory's peak body for affordable housing and homelessness has flagged a concerning spike in the number of people accessing their members' services, including one accommodation provider that reported a tripling in the number of requests for assistance compared to this time last year.
NT Shelter executive officer Peter McMillan said the town would benefit from an outreach team to help meet the needs of people who did not have a place to stay.
Similar teams already exist in other parts of the Territory.
"What we really need to see in Alice Springs is a more proactive response," he said.
"In Darwin, for example, we are lucky we have some outreach services, which check on the welfare of people that are sleeping rough," he said.
The executive officer said more people from surrounding communities were being drawn into town in the wake of lapsing COVID-19 travel restrictions.
"We've just had, in Alice Springs, a number of big events like Finke [Desert Race] and the Beanie Festival, and the Alice Springs Show. That certainly plays a part," he said.
"But more fundamentally, there are a whole range of reasons why people are in town at the moment, whether they be medical, whether they're family reasons, or whether they're not happy back home and want to have some time away from their home communities."
Illegal campers have 'nowhere to go'
In Alice Springs, the town council has implemented by-laws banning camping in the dry bed of the Todd River, with rangers given powers to move on illegal campers.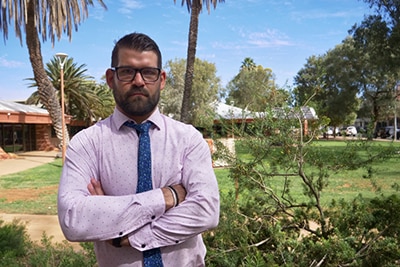 Mayor Matt Paterson said moving people on wouldn't solve the issue, and called on the federal and Territory governments to invest more in social and affordable housing.
"We can move people on," he said.
Cr Paterson said the council had requested more dwellings through its pitch to the federal government for an Alice Springs regional deal, a proposal which includes a financial request of $150 million for economic, social and environmental initiatives.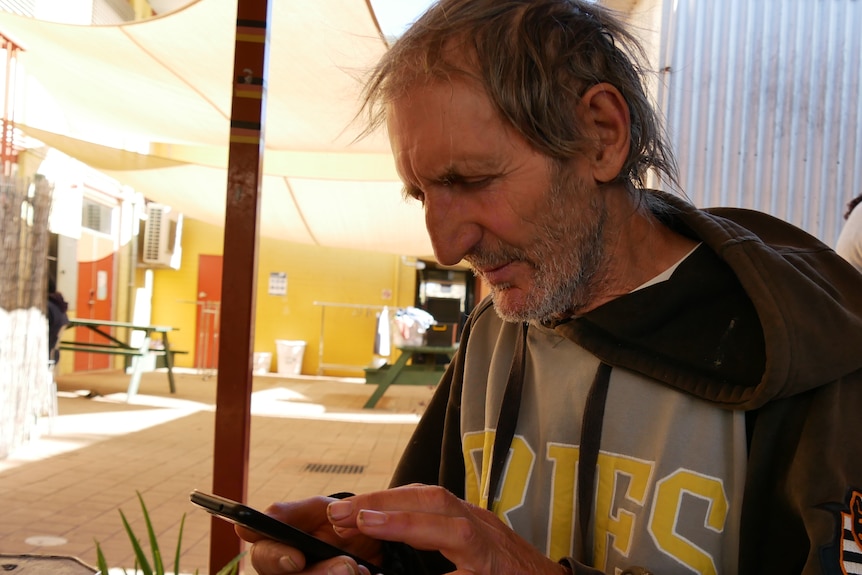 "Unfortunately, governments before today haven't invested enough into it," he said.
"They need to invest now, and they need to do it quickly."