Graeme Kimball is enduring a daily "living hell" after losing his oldest son in a car accident earlier this year.
It's been almost six months, but, he says, the grief "just hits us."
"Everyone has kind of gone back to their normal lives, not us. It's hard," the Sunshine Coast dad said with tears in his eyes.
"I doubted myself as a father because I had to protect my son."
Ryan Kimball, 16, died when the car he was a passenger in crashed on the Sunshine Coast in June.
The driver will be treated according to juvenile criminal law.
Mr Kimball, his wife Annette and their 12-year-old son Tyson rushed to the crash site, where the figure under the body blanket was confirmed to be that of their son and brother.
"My special needs son came down and told me his brother was dead and then a police officer confirmed it," Mr Kimball said.
"It's been traumatic ever since."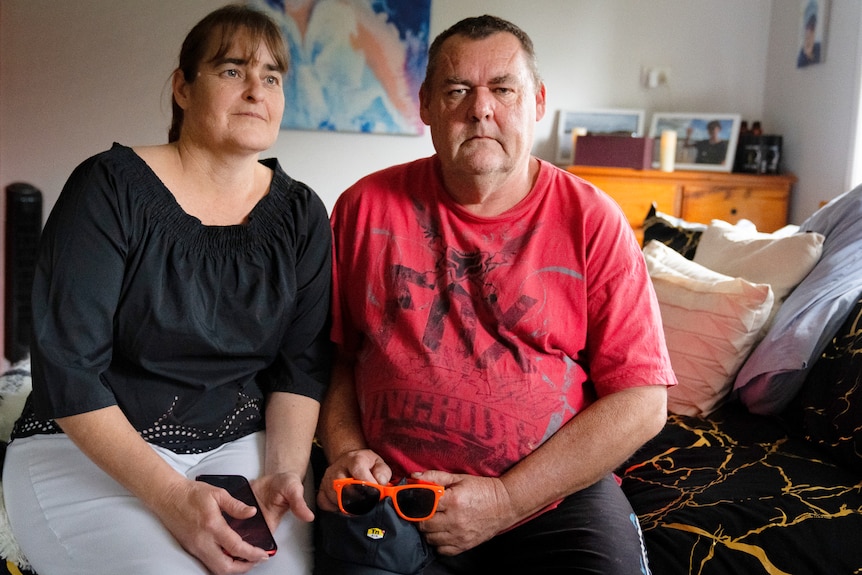 According to federal government figures, there were 1,196 deaths on Australian roads in the 12 months to October 31 – 68 extra lives or a 6 percent increase on the previous 12 months.
Of the 1,196 killed, 917 were men and 299 were under the age of 25.
One of them was Ryan Kimball.
As summer vacation approaches, this story is the first in a series on the human toll and trauma of road deaths and ways to reduce it.
The series features the insights of those who have first-hand experience.
Mr. Kimball has courageously chosen to share his story in the hope that it can save a life.
"You can't pause, rewind and go back," he said.
Friends unite to break the silence
In the wake of Ryan's death, Mr. Kimball said the family learned more about him through his friends' tributes and memories.
"He's really helped a lot of other kids with problems… he's helped a lot of those kids, we're proud of him," said Mr. Kimball.
The teen's friends regularly visit the Buderim family, where they sit in Ryan's room, share memories, hug and break the silence.
"It's good to have noise in the house again because without them it's very quiet here because we're so used to Ryan having his music on and the TV turned up," Mr Kimball said.
"I may have lost a son, but I have gained many other sons and daughters.
"Even on Father's Day – the first Father's Day without Ryan – I was getting messages from these kids saying, 'You're like a second dad,' and that was very reassuring."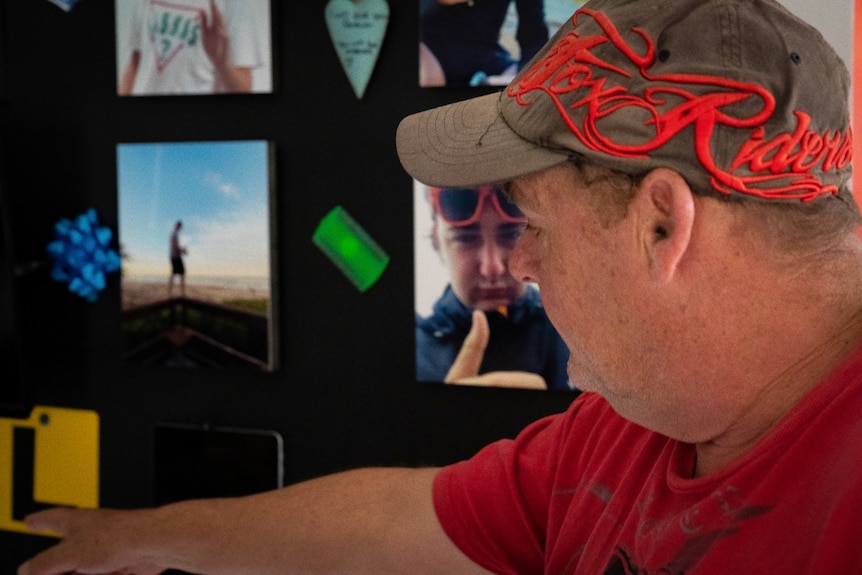 But it hasn't been easy for Ryan's peers.
"One of his friends is [saying] he will never get a permit," said Mr. Kimball.
"They feel the effects…they suffer, they suffer greatly."
So is the Kimball family.
Mr. Kimball has learned to shop early in the morning when fewer people are around.
"I had to go to the shops on Father's Day to get my dad a block of chocolates, I completely forgot about that," he said.
"It was my first Father's Day without Ryan and the young girl said, 'How's your Father's Day?' and I broke down.
"She knew Ryan.
"Going to BCF and hearing fathers and sons talk about their fishing adventures was us. Every day is a memory.
"I have friends who do [children]or even Ryan's friends, I see them achieving goals.
"It's hard because our son isn't going to meet those goals, but I'm happy for it."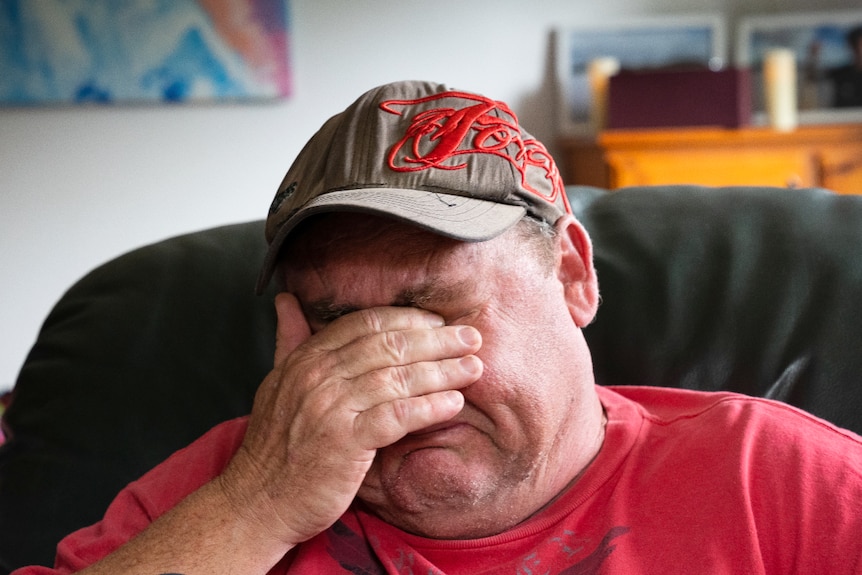 Amidst their grief, Mr. and Mrs. Kimball are forced to revise their plan to let Ryan take care of his younger brother should anything happen to them.
It has also taken a financial toll – Mr. Kimball, a factory supervisor with a mortgage to pay, has had to take time off from work.
"My work has been good, they've supported me, but in that way I feel like I'm letting them down," he said.
"Emotionally, yes, losing someone so young for no reason has taken its toll."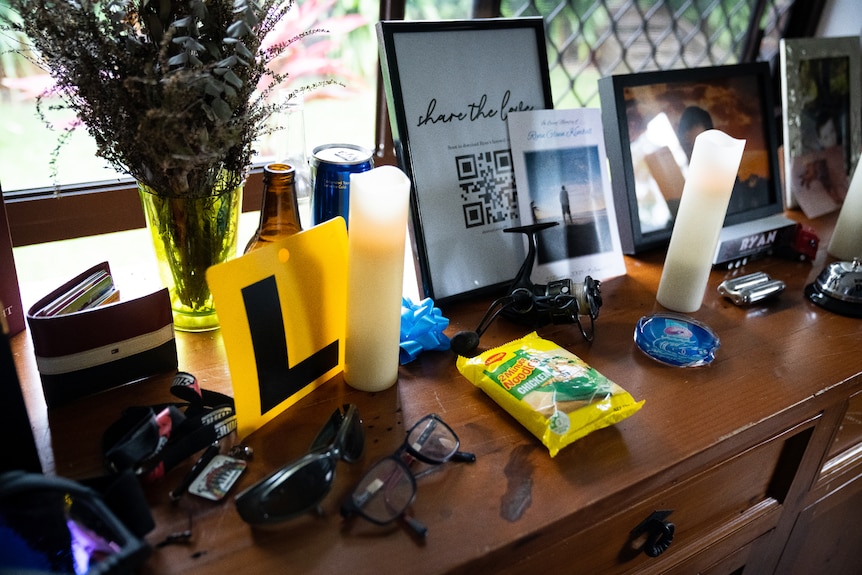 Is there a solution?
Mr. Kimball believes the solution to reducing tolls starts with education – at home and at school.
"I don't think there is enough [education] in schools in recent years so that these children can prepare for early adulthood," he said.
"It [driving] isn't an Xbox game – it's not something you can pause and rewind and go back and play again.
"Having a license is a license to have a gun that can kill."
He also urged parents to know who their children were riding with and discuss an "escape plan".
"Teach your kids if they're in an unsafe situation, don't be afraid to speak up," he said.
"You're braver to speak up and survive the car ride than not to and just shut up and see it through because you could end up like Ryan, where you'll never return home.
"You would never think it will happen [happen to you] … it can happen to anyone."
Local news straight to your inbox
ABC Sunshine Coast delivers a rundown of the week's news, stories and photos every Wednesday. Sign in to stay connected.