The armed gunmen who shot professional boxer Sam Abdulrahim in Melbourne yesterday are still on the run.
Known as "The Punisher", the Mongols
bikie gang
associate was this morning in a serious but stable condition in hospital after being gunned down while leaving a funeral in
Melbourne
's north yesterday.
The 30-year-old was shot in the chest six times at Fawkner Cemetery.
Photos show Abdulrahim's black bullet-ridden Mercedes-Benz sitting outside Fawkner police station.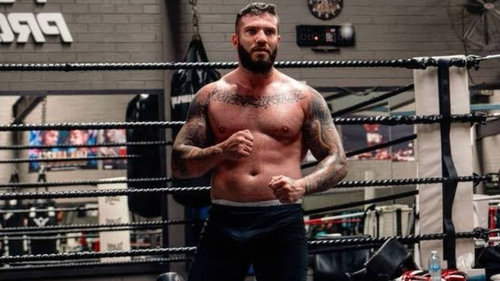 Speaking to reporters today, Victorian Premier Andrews said both he and Victoria Police took issues with gangs and gun crime "very seriously".
"I'm very confident that the people involved in this completely unacceptable behaviour will feel the full force of the law," he said.
Victoria
police
last night found a car they believe is connected to the shooting.
It's believed occupants of a Mazda SUV fired shots into a Mercedes station wagon on Box Forest Road shortly before 12pm.
Police say the offenders crashed into a fire hydrant and pole on Box Forest Road, near Sydney Road before the two men, clad in balaclavas, carjacked a nearby Ford Territory wagon before driving off.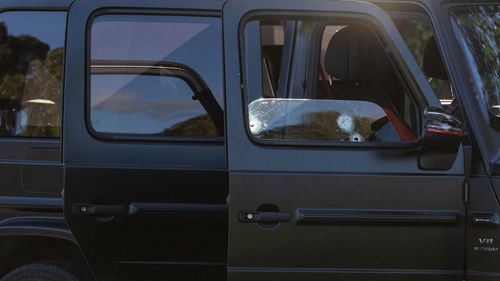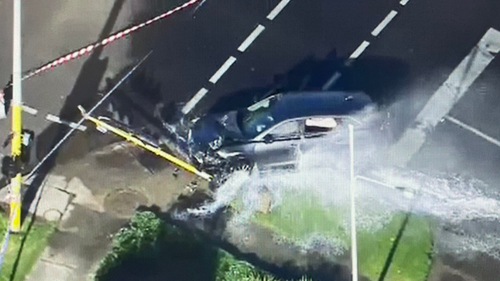 The abandoned Ford Territory was found by police around 15 kilometres away, in Epping, around 10pm.
Police said a female driver and a young child were in the Ford Territory at the time but were uninjured during the confrontation.
Abdulrahim drove himself to a police station and was transported to Royal Melbourne Hospital, where he remains in a critical condition.
Fawkner resident, Danny Perini said it was shocking the incident occurred so close to home.
"A friend drove passed and said there was a bit of commotion at the the police station," he said.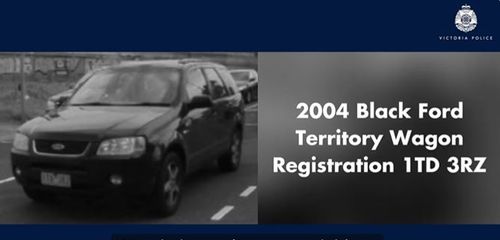 "There's been a shooting here. That car has a couple of holes through the window.
"It's just a bit concerning considering we only live 500 metres away."
Victoria Police confirmed detectives from the Armed Crime Squad are investigating the incident and searching for the perpetrators.
Police confirmed the shooting was a targeted attack.
Those with CCTV footage of the incident or who witnessed anything related to the shooting are urged to contact police.