The threat of the deadly varroa mite continues to cause havoc in the New South Wales bee industry as another emergency zone is established near Newcastle.
Key points:
The deadly varroa mite has been detected at Calga, south of Newcastle
It is the ninth eradication zone triggered by the bee parasite
Feral bees in the emergency and surveillance zones will also be eradicated
The detection of the Varroa destructor at a property at Calga, south of Newcastle, has triggered the establishment of a 10-kilometre exclusion zone around the site.
Bee colonies within a 25km surveillance zone will be inspected.
It is the ninth infected premises to be discovered in a 'red zone', after the pest was first detected in sentinel hive at the Port of Newcastle last week.
"So far many of the infested premises have been located very close together, so the emergency zones covered largely the same areas, but recent detections at Bulahdelah and Calga have expanded the area covered," Chris Anderson from the Department of Primary Industries (DPI) said.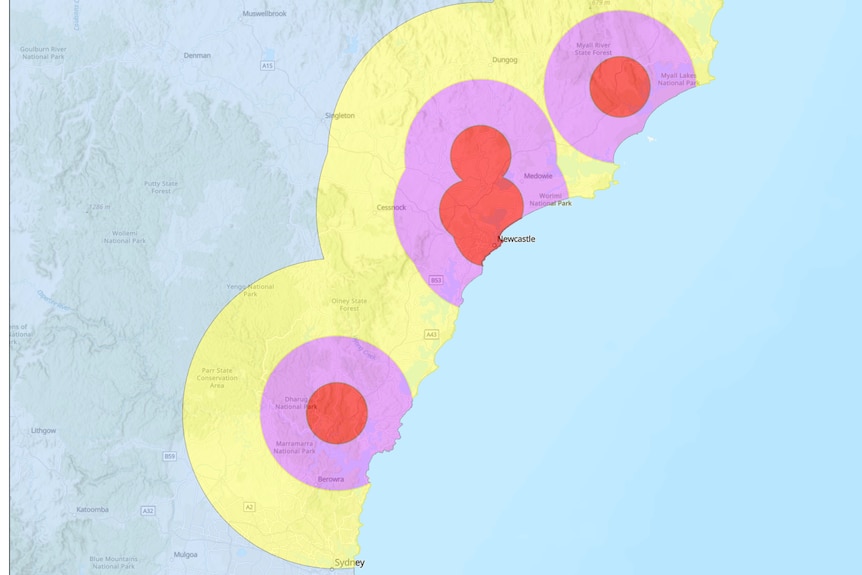 Eradication involves dousing the bees in petrol or gassing them before torching the hives.
The DPI has said feral bees in both the eradication and surveillance zones will also be destroyed, but it is not yet clear what that will involve or when it will commence.
Agricultural Minister Dugald Saunders said on Wednesday that authorities were working on a plan to release a chemical that would "nullify some of the [feral bee] populations that we know exist".
The DPI has been contacted for comment.
Queensland, South Australia and Victoria have all banned the import of any bees or related product from NSW.
The outbreak is expected to cost the industry $70 million, with details of a compensation package for commercial and amateur beekeepers set to be announced next week.
Posted , updated