Opera Australia's Artistic Director Lyndon Terracini has announced that he is retiring immediately and joining a parade of recent departures at the troubled company.
Terracini, who has been head of OA for 13 years and would have played out his contract until the end of next year, announced his resignation on Thursday.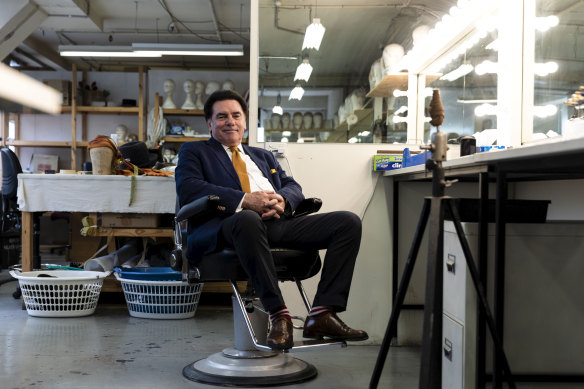 In a statement, OA said "everyone agreed" that now was the right time for the former singer, who turns 73 today, to leave.
Terracini said he stopped "to move on to the next phase of my life, to embark on new adventures and facilitate the transition of my successor".
Terracini's abrupt departure follows a series of high-profile staff changes at OA, including the departure of Chairman Glyn Davis, who took on the post of Secretary of the Ministry of Prime Minister and Cabinet after only a brief stint. He has been replaced by former ACCC boss Rod Sims.
Loading
Last week, technical director Clif Bothwell left after five years to join marketing boss Kent Heffernan, who resigned after just a year for health reasons.
Last year, CEO Rory Jeffes passed the baton to British expatriate Fiona Allan, who now faces the rebuilding of the brand and the reputation of the battered organization.
OA is still recovering from the effects of the pandemic, which has led to massive production cancellations and the firing of a quarter of the company's musicians.