FEATURES
Seven Decades In, Arthur Brown Stands Determined
By
·
June 28, 2022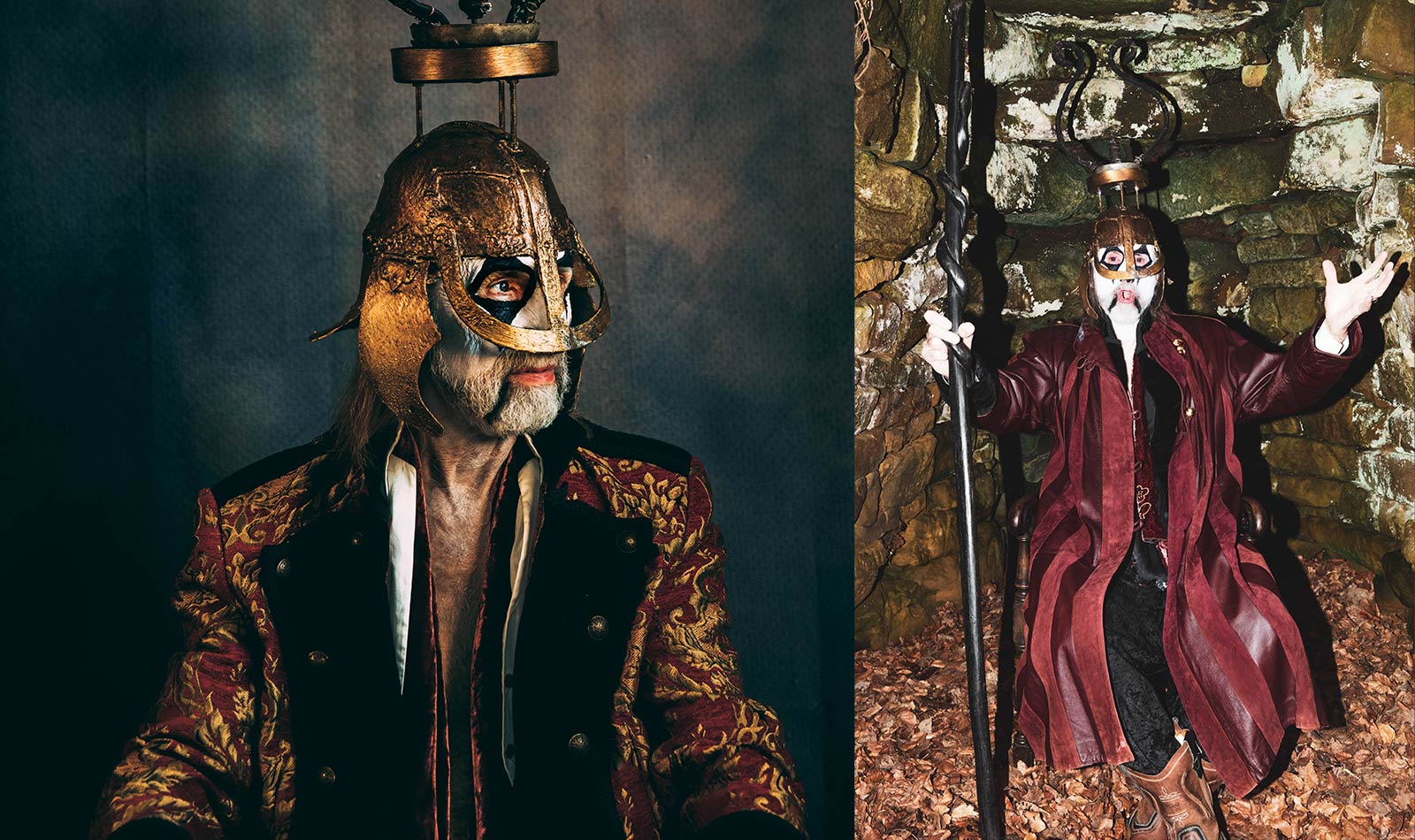 Arthur Brown is in a reflective mood these days. The eccentric UK singer-songwriter is now in his seventh decade as a working musician, and his latest album, the sage yet anarchic Long Long Roadwas just released on June 24th — his 80th birthday. He's proud of the record, which he made in close collaboration with the multi-instrumentalist Rik Patten. "Some records, you kind of like them because you've finished them," Brown says. "But this one, it speaks immediately. And of course, it's based a lot in the blues and some old soul, and that's my early roots for singing with bands."
Brown's life in music started in the early 1960s when he was still a student at the University of Reading. He entered university as an amateur jazz singer, double bass player, and acolyte of Charles Mingus. He had yet to develop his signature chest-rattling vocal power. "I sang from the throat," he recalls now. "And then I realized, wait a minute, some of the [singers] I love hearing are the big blues shouters. Big Joe Turner, all kinds of people in that form, they had big voices. So, I thought, 'I'll go and find someone to teach me.'"
Brown soon found a music professor with a booming voice and began studying under him. "He was twice as big at least as me, and his chest was about three times as big as mine," Brown says. "He'd go [imitating deep bellowing bass voice] 'I came home one summer's night / the stars in heaven were shining bright,' and I thought, 'My God, he's deafening me.' But I wanted to do it, so I did. I stuck to it and learned some classical pieces and was taught all the breathing exercises and all the tonal listening. That made me have a bigger voice so I could sing different things."
Armed with his newly resonant voice, Brown linked up with some fellow blues musicians at his university and started playing gigs and recording singles. After finishing school, he moved to London and fronted a handful of blues and soul bands there before temporarily emigrating to Paris in 1966 to study theater. He returned to London the following year to join The Foundations, though he'd leave the band shortly before they cut "Build Me Up Buttercup." By the end of 1967, he'd founded The Crazy World of Arthur Brown — part rock n' roll band, part avant-garde art project. He performed in elaborate makeup and a flaming metal helmet, and his stage persona was somewhere between soulful blues belter and raving, apocalyptic street preacher. Powered by the transcendent single "Fire," which topped the UK pop charts and rocketed to #2 in the U.S., the Crazy World's self-titled debut became an immediate cult classic. Brown was off to the races.
Brown sowed the seeds for Long Long Road in the '60s, but it didn't take root until 1996, when Brown met Rik Patten and formed the creative relationship at its core. Patten was living in the town of Lewes at the time, and one day, a friendly neighbor invited him over to his house. "I looked through his record collection and pulled out [Kingdom Come's] Galactic Zoo [Dossier]and I said, 'Ah, this is one of my favorites,' and he said, 'Oh, well, that's my uncle.' And I said, 'Oh, I must meet him.' And that's what happened. We met in the pub, and very shortly after, we started doing some music."
Brown and Patten have collaborated off and on ever since that chance meeting. They've worked together on albums like The Magic Hat, Tantric Loverand The Voice of Loveand a fathomless amount of unreleased music remains squirreled away on a quarter-century's worth of hard drives. Brown regularly collaborates with dozens of musicians in his various projects, but he frames his work with Patten as singular and sacred. "Our energy works together, so whenever we're there, something will come out," he says. "Rik is also quite humorous, so it's enjoyable, and he's also unpredictable in terms of his creativity. What is a beautiful gospel tune on Monday, by Wednesday, might be a folk song. When you make something together with Rik, it's not necessarily going to be [just] that thing, and I feel the same way myself. We often would end up with things that we didn't start off with. Sometimes, just out of the blue it came."
Long Long Road is the fullest, most satisfying expression of Brown and Patten's musical mind-meld to date. It's rooted in Brown's lifelong love of classic soul and blues, but it's too sonically adventurous and forward-looking to feel like a throwback record. Brown's work has long been a major touchstone for psych rock, prog, and heavy metal musicians, and he's in conversation with all of those sounds on Long Long Road. Patten lends an array of textures and instruments to the album's palette, from choogling blues guitar to skronking saxophone to burbling organ. "I've got all these instruments, none of which I'm particularly that good on," Patten self-deprecatingly notes. "But if I want to have a flute, I can practice making flute-like noises for a few days, and then I can get something out of it." (Brown dissents, insisting that Patten is a master musician.)
Lyrically, the album is pure, uncut Brown. He stares down his own mortality on the epic, two-part "Once I Had Illusions" suite. ("There's dead men hanging on every tree / And you know that they all look a lot like me.") "Long Long Road" refers not only to Brown's slow, circular journey through the music industry but also to humanity's endlessly repeating self-destructive patterns. It's not all doom and gloom, of course. Brown also croaks the line "Come out of the toilet with your hands up" at the start of "Coffin Confessions," and winks and vamps his way through the lascivious "I Like Games." Even for an artist whose enormous range has long been a calling card, Brown is doing a lot here. More than 50 years after "Fire" topped the charts, he's still discovering new things he can do musically and tirelessly pushing his creative practice forward.
That comes as no surprise to the man himself. "It's like walking, really," Brown says. "You learn to walk, and then you learn to dance, for instance. Or you learn to jump. But the actual walking that you learn, the way to move the body and to be aware of it, is what underlies all of the other things. And I think it's the same with music."