Friday, December 2: This is nothing more than another money grab to get the taxpayer to fund the incapacity at City Hall, says one reader. You can write to us at: Letters@Ottawacitizen.com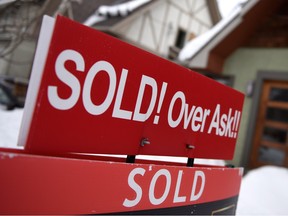 Article content
Tax vacant units unfair to homeowners
Article content
Re: Letter, Will 'vacant unit tax' do its job? November 30.
Article content
To me, the "levy on vacant units" is nothing more than yet another tax grab to recover lost money from the LRT project. Again, the taxpayer must pay for City Hall's incompetence.
I own and live in my house year round and pay excessive taxes. The city has all this information at its disposal, so why do I feel insulted and disadvantaged by having to fill out a vacancy or non-vacancy statement?
Also, I saw an underlying "kind of threat" in the early retirement letter stating that the return must be submitted by March 16, 2023, otherwise the unit will be considered vacant and the owner will charge the tax. Tastes like dictatorship.
Marylou Gauthier, Ottawa
New tax unfair to many seniors
So those in power think it's a good plan to force the vacancy tax on homeowners to indicate whether their home will be vacant. Failing to respond to this ultimatum will cost the already overburdened homeowners extra on their tax bill.
Article content
There are many seniors who are not handy with electronic devices and, because they cannot fulfill the online order, are vulnerable to this increase, even though their home may never be empty. These citizens worked for their possessions and in many cases set aside money to secure their future.
Meanwhile, if a person rents out his/her property and the tenant moves in and then refuses to pay the rent, it could take years to evict that person. Where is the justice for these homeowners?
Dave Currier, Barhaven
Stop Ford's assault on democracy
Re: Mayor Sutcliffe doesn't want the power to pass bylaws with more than a third of the council's support, Nov. 16.
Prime Minister Doug Ford must be stopped. His new legislation is an attack on democracy. With the stroke of his pen, he succeeded in abolishing the voting rights of millions of Canadians whose democratically elected municipal representatives could be silenced under the new mayoral powers.
Article content
He has taken away environmental protections, leaving our fragile wetlands and farmland open to development by developers whose goals are nothing but profit. He has dumped the cost of infrastructure on the city taxpayers, which can only lead to a massive increase in property taxes while the developers enjoy even more profit.
The basic principles of our democracy are under attack. We cannot leave these issues undisputed.
Robert Broatch, Ottawa
Use common sense in social settings
I got a kick out of the recent "Social Scene" page in the paper. Everyone looked happy and healthy as they got close to each other. But no masks – except Alex Munter from CHEO.
We're told it's safer to wear a mask, wash our hands often, and keep five feet apart, but I don't see this happening. It would be nice if the rules were consistent and if, without mandates, we at least used common sense and tried to protect others.
Karen Holden, Nepean
Today's Letters: Live 'Solutions'; Trudeau's convoy testimony

Today's Letters: Don't Close Mooney's Bay Hill to Sliding