A woman has died after falling off her scooter and being hit by a train in southeastern Melbourne.
The 56-year-old, who lived with a disability, was sitting in a mobility scooter on the  platform at Ormond Station just before 10 a.m.
Presumably she fell on the track by accident, just before a train passed through the station.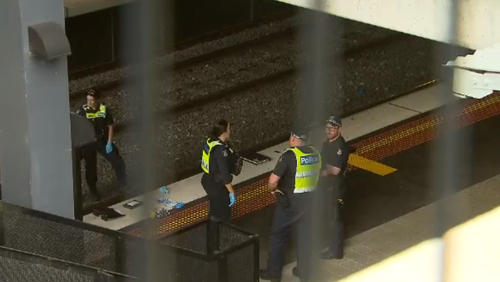 Acting Senior Sergeant Rowan Epstein has said that police believed the woman got too close to the edge of the platform and fell from her scooter.
"The information we have received is that it was an accident, an accidental act where she got too close to the edge and fell on the platform," he said.
Anyone who witnessed the incident is asked to contact police.